Welcome to Dave & Bill's 2002 World Cruise Diary!
The official title of this cruise is "World Cruise 2002: Grand Pacific Circle". We started off on January 16, 2002, with a limousine transfer, courtesy of Crystal Cruises, to the Beverly Hills Hotel for a black tie, Gala Bon Voyage Party. After spending the night at the hotel, we were transferred to the ship on the 17th to begin the cruise.
To make the pages more manageable, we've divided them into segments just as Crystal has divided the cruise. Click on the appropriate segment buttons above to read the detailed diary pages. The dates covered by each segment are listed below the map.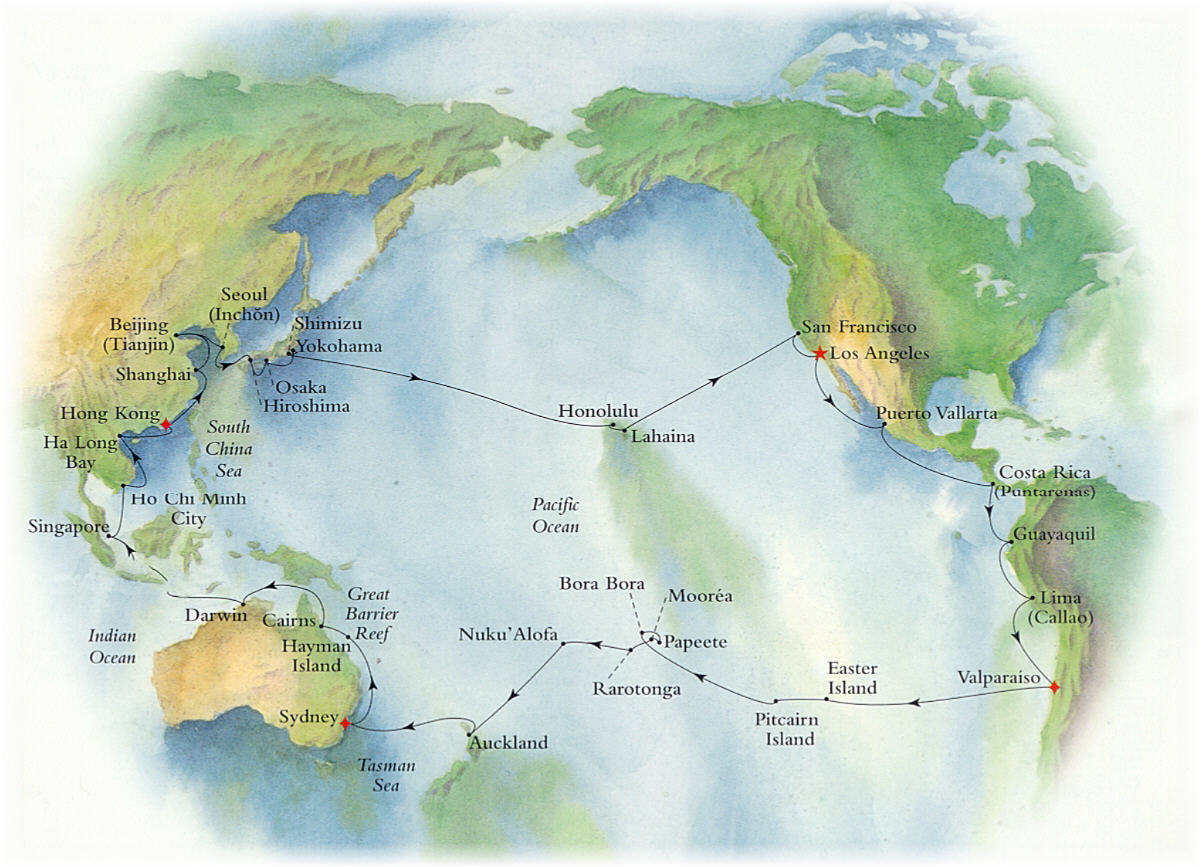 Grand Pacific I -- January 17 - February 4
Los Angeles, USA - Valparaiso, Chile

Grand Pacific II -- February 4 - March 2
Valparaiso, Chile - Sydney, Australia

Grand Pacific III -- March 2 - March 25
Sydney, Australia - Hong Kong, China

Grand Pacific IV -- March 25 - April 27
Hong Kong, China - Los Angeles, USA